Overview
Over the course of three days, I was challenged to give OrganizeEmail a fresh user interface in preparation of the product launch. With the new interface, I needed to design an interface that would quickly show users the value of the application and creat customer retention. Unlike most other applications, the user only has five minutes of free organizing until they are prompted to pay for each additional minute. This meant that the userface had to be intuitive and visual compelling to quickly hook users.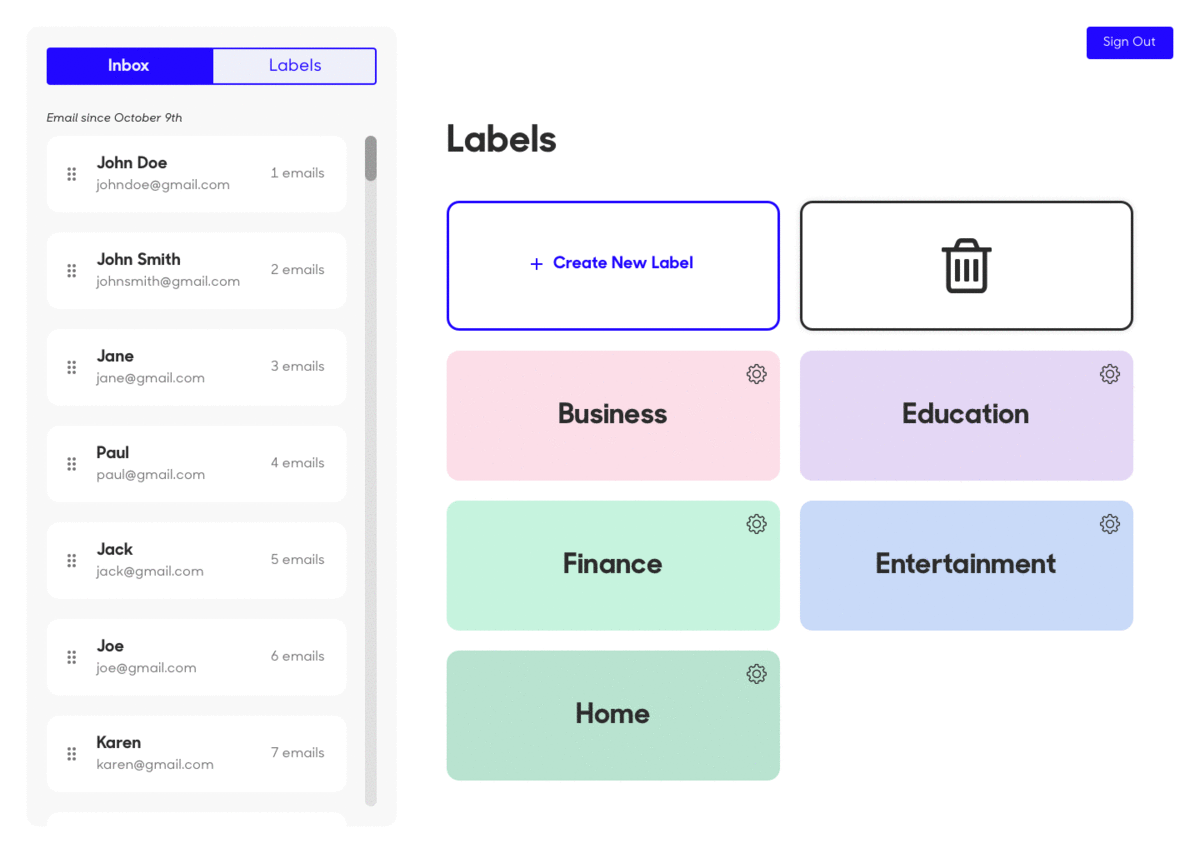 The Challenge
The problem:Organizing your email can be overwhelming. How do I design an interface that is intuitive and provides the user with an enjoyable experience?
The Solution
By using a bold typeface, adding color, restructuring the layout, and adding visual cues, I am able to create an intuitive and playful experience.